Seminar service at Waide Motel
Seminars and trainings have been organized at Waide Motel for 25 years. Based on our long-term experience, we can be a reliable and reliable partner. Waide motel is easy to find, we are located in Tartu County, near the city of Elva, by the Tartu-Valga road. Good parking for up to 100 cars.
Waide Motel has two larger seminar rooms: a fireplace hall and a seminar house.
The seminar house with two group work rooms is ventilated, with plenty of light, blackout windows, soft chairs, seminar tables can be arranged according to the nature and need of the training.
To conduct the seminar, the hall has: data projector, white screen (wall), WiFi, folding screen (if necessary), amplifier, microphones, speakers.
Stationery: white paper, pens, wallpapers, flipchart, markers.
Additional services: accommodation, catering, Waide sauna, various cooking workshops / lectures, team games, hiking.
Price of the seminar room: 1 day 100 €
Fill in the inquiry below or ask for a personal offer: katrin@waide.ee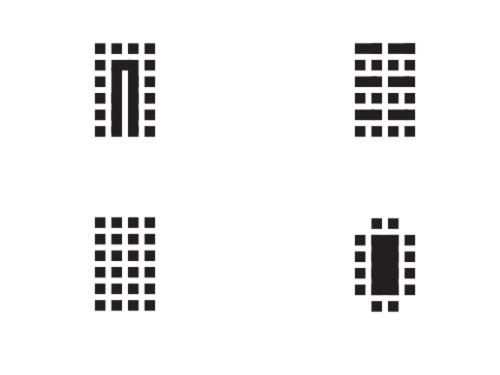 We place the seminar hall according to the customer's wishes:
U-shape
Classroom
Theater style
Seminar